Dermatology & Cosmetology
Best Dermatologist and Cosmetologist in KPHB Colony Kukatpally Hyderabad
5 Most Common Skin Diseases
Acne…
Alopecia…
Atopic Dermatitis…
Epidermolysis Bullosa…
Hidradenitis Suppurativa (HS)…
Ichthyosis…
Pachyonychia Congenita…
Pemphigus.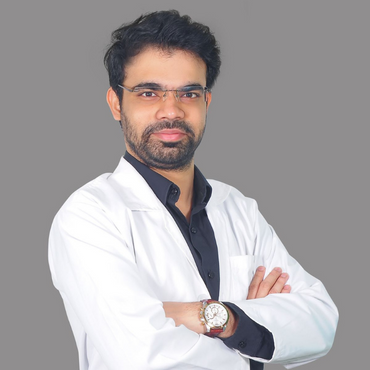 DR.MANDADI SANTOSH REDDY
MBBS, MD DVL
DERMATOLOGIST, COSMETOLOGIST, FELLOWSHIP IN FACIAL AESTHETICS

DERMATOLOGIST, COSMETOLOGIST, FELLOWSHIP IN FACIAL AESTHETICS
Dr. Santosh Reddy Mandadi, after completing his Post Graduation in Dermatology, Venereology and Leprosy (DVL), has previously worked as Medical Head and Senior Consultant dermatologist at Science of Skin (SOS) clinics. He has vast experience in assessing and treating a wide variety of skin diseases like acne, psoriasis, vitiligo, tinea, scabies, eczema, melisma, urticaria, alopecias, skin rashes, skin tags, warts, candidiasis, keloids, pediatric skin diseases, varicose eczemas, fissure foot, under eye dark circles, uneven skin tone, hyperhidrosis etc. He is well versed with various cosmetic procedures like Laser resurfacing of scars, Acne scar management, Tattoo removal, Laser hair reduction, Carbon peel via Laser, Chemical peeling, Radiofrequency cautery, microdermabrasion, PRP and GFC for hairloss, Laser toning and ND YAG lasers etc. He has expertise in various Face and Neck Aesthetic procedures like Botox wrinkle treatment, jaw line slimming, excess sweating treatment, jaw line definition, fillers for sagging and dull face, under eye dark circles, thread lift for sagging skin, skin boosters, injection lipolysis for double chin, abdominal fat etc.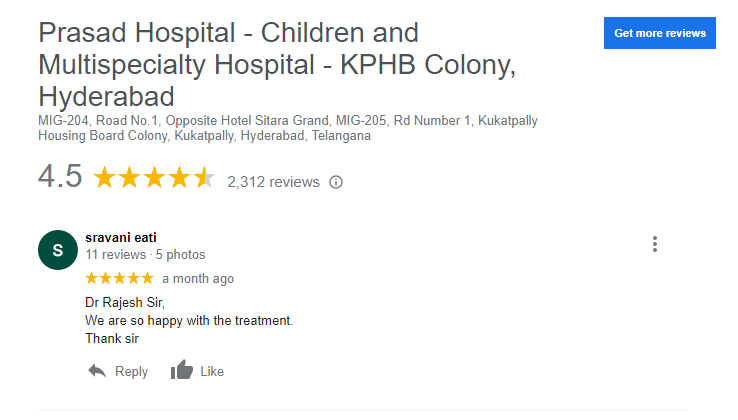 Took treatment of hand foot mouth disease for my daughter. Issue resolved in 1 week. Thank you and highly recommend for any skin issues

srinivasa rao


January 26, 2023
Thank you Dr.Santosh for treating my hair concern. l was suffering from last 2yrs since covid time.went to many doctors but the issue not became normal. Here dr suggested tests, medicines and hair booster treatments. .After 3 treatment sessions, l can see hairfall controlled very well and started hair regrowth now. Thanks Dr. Santosh sir

Supriya gurani


January 2, 2023
Recently got my tiny warts removed.the process is smooth. Doctor explained patiently what to do and it's done very professionally as l was scared initially to get it done as it's on face and neck.the staff was really helpful. Would highly recommend for any of your skin concerns. Thanks you so much Dr.Santosh

mounish Puli


January 2, 2023
Best Dermatologist and Cosmetologist in KPHB Colony, Kukatpally, Hyderabad
Best Dermatologist and Cosmetologist in KPHB Colony, Kukatpally and near by areas of Miyapur, Nizampet, Pragathinagar, Bachupally, Kondapur, Madhapur, Gachibowli, Hi-tech City, Raidurgam, Manikonda, Vasanthanagar, Moosapet,  Hyderabad etc., – Prasad Hospital is also the best multispecialty hospital.