Best General Physicians in KPHB Colony Kukatpally Hyderabad
General Pediatrics at Prasad Hospital, in Hyderabad manages to provide excellent medical care to infants, children, adolescents and young adults. We diagnose and treat illnesses, medical conditions and injuries. Easing the lives of children with chronic conditions is another concern the health of your child, including physical, behavior, and mental health issues. We're trained to diagnose and treat childhood illnesses, from minor health problems to serious diseases.
Prasad Hospital has department of Pediatrics from last 10 years. The department deals with all aspects of child health right from Neonatal, pediatricsand adoloscenet age group. We have full fledge department with round the clock Pediatricians and Neonatologists and inctensive care.
We have Level – III facilities wit all the mordern equipment and ventilators facility with a dedicated team. We also have the facilities like vaccination, lab tests, pediatrics surgery, neonatology.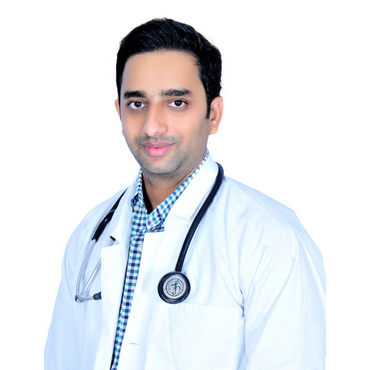 Dr. NITHEESH RAO MAHDAVARAM
MBBS, MD (GENERAL MEDICINE)
Dr. Nitheesh Rao Madhavaram is a kind, caring and generous person. Skilled general physician with 8 years of expertise in the medical field. Highly efficient in diagnosing and treating a variety of medical ailments. In-depth knowledge of procedures for diagnosing and treating patients. Extraordinary understanding of drug properties and interactions, and preventative health-care methods. Exceptional decision-making skills and critical thinking capabilities when identifying the best treatment option for various medical ailments. Exceptional interpersonal skills and personable bedside manner. Ability to plainly explain problems as well as treatment solutions so patients have a clear understanding of what is happening to their bodies and how treatment can help them. Good perception skills that allows to sense the emotions of patients and help them feel at ease. Provide emotional support and medical attention to others as needed, including patients, customers, and coworkers.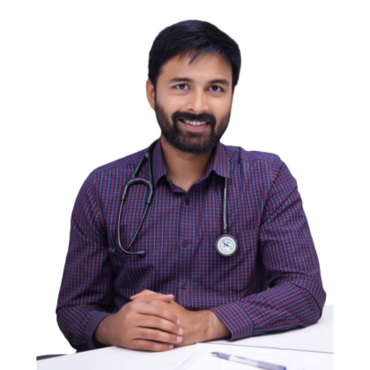 MBBS, MD (GENERAL MEDICINE)
Passionate and strategic doctor with 10 years of expertise in the department of internal medicine.
Certified Diabetologist by American Diabetes
Association (ADA), Dr Nithin Katragadda also
carries experience as intern and senior resident from Osmania medical college.
Best General Physician in KPHB Colony, Kukatpally, Hyderabad
Best General Physician in KPHB Colony, Kukatpally and near by areas of Miyapur, Nizampet, Pragathinagar, Bachupally, Kondapur, Madhapur, Gachibowli, Hi-tech City, Raidurgam, Manikonda, Vasanthanagar, Moosapet,  Hyderabad etc., – Prasad Hospital is also the best multispecialty hospital.