Orthopedic And Trauma Care
Best Orthopedic Surgeon in KPHB Colony Kukatpally Hyderabad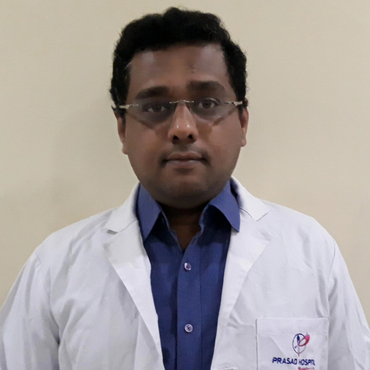 Prasad Hospital has department of Orthopedics since 14 years. This department deals with all aspects of Orthopedics, Trauma, Arthoplasty (Joint Replacement), Spine, Arthroscopy. We all allied branches of Medicine like Plastic Surgeons, Pediatric Orthopedic Surgeons, Nuero Surgeons, Physiotherapy, and Rehabilitation.
Orthopedics Department has very good results at our hospital and least rate of complications.
FREQUENTLY ASKED QUESTIONS:
——
DO YOU HAVE ALL BRANCHES OF ORTHOPEDICS ?
ANS: YES, WE HAVE ALL BRANCHES OF ORTHOPEDICS.
DO YOU JOINT REPLACEMENT?
ANS: YES, WE HAVE A DEDICATED TEAM WITH ALL MODERN EQUIPMENT.
DO YOU HAVE SPINAL SURGERIES?
ANS: YES WE HAVE TEAM FOR SPINAL SURGERIES.
DO YOU HAVE SPORTS INJURY SPECIALISTS?
ANS: YES WE HAVE.
DO YOU DEAL WITH EMERGENCIES ?
ANS: YES, WE HAVE TEAM TRAINED TO DEAL WITH ALL EMERGENCIES.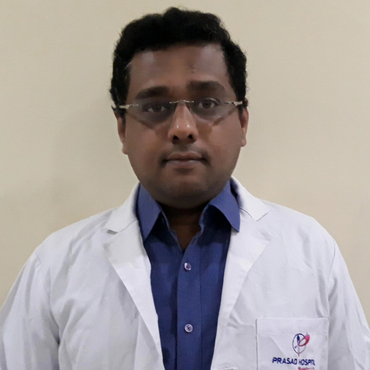 DR.RAJESH KUMAR GOUD
MBBS, ORTHO, DNB
Orthopedic Surgeon

Orthopedic Surgeon
Dr. Rajesh has completed his MBBS from KMC, Warangal and Orthopedics from Davangere. He worked in St. Thomas Hospital Hyderabad. He has 11 years of experience in the field of Orthopedics. He is of a Jovial character and likes to motivate his patients about the Medicine and Life style.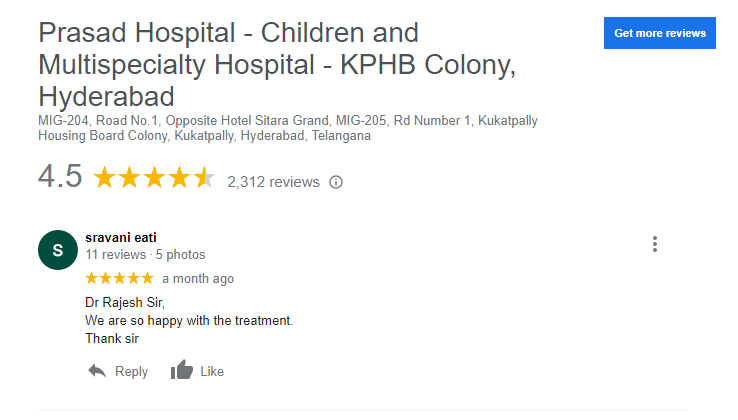 Best Orthopedic Surgeon in KPHB Colony, Kukatpally, Hyderabad
Best General Physician in KPHB Colony, Kukatpally and near by areas of Miyapur, Nizampet, Pragathinagar, Bachupally, Kondapur, Madhapur, Gachibowli, Hi-tech City, Raidurgam, Manikonda, Vasanthanagar, Moosapet,  Hyderabad etc., – Prasad Hospital is also the best multispecialty hospital.